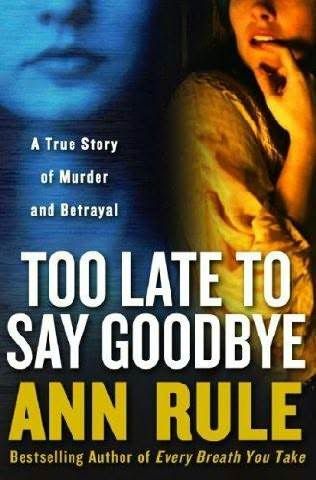 Too Late to Say Goodbye: A True Story of Murder and Betrayal by Ann Rule (2007)
Description:
Jenn Corbin appeared to have it all: two sons, a posh home, expensive cars, and a successful, handsome husband - Dr. Bart Corbin. Then their idyllic life together began to crumble. Just before Christmas 2004, Jenn was found dead, a revolver beside her. Gwinnett County detective Marcus Head was not convinced it was suicide. And was this related to the apparent suicide fourteen years earlier of Dorothy "Dolly" Hearn? A high school athlete and homecoming queen, Dolly dated Bart in dental school. Or was the answer to be found in a relationship Jenn was having outside her marriage?
Review:
What a heartbreaking story. I felt so connected to the people involved due to Rule's excellent writing. What I really love about Rule is that she doesn't make you feel a certain way about the case she is presenting. She presents the facts and then lets you form your own opinion. I thought this book was outstanding and a great fast read for those who really like true crime.
Score:
4 out of 5