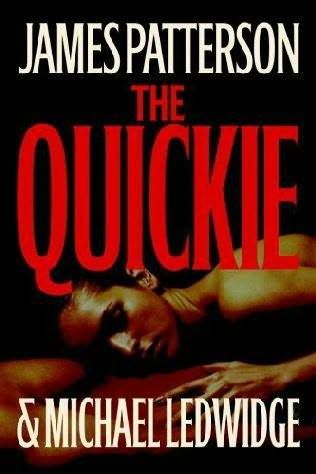 The Quickie by James Patterson & Michael Ledwidge (2007)
Description:
When she sees her husband with another woman, Lauren Stillwell's heart nearly stops beating. Their marriage is perfect, she has a great job, she loves her life. But his betrayal turn her into someone she never imagined she could be - a woman lusting for revenge.
It was supposed to be a quickie, a way to even the score. But Lauren's night of passion takes a shocking turn when he witnesses an unexpected, unbelievable, deadly crime. Her horrifying secret threatens to tear her life apart, pitting her need to uncover the truth against her fear that the truth may be too horrible to bear. And whichever choice she makes could cost her dearly - her job, her marriage, even her life.
Review:
I couldn't wait to get to the end of this book. It took no time to read, but what time I did spend, it was pure entertainment. What a ride from beginning to end. Although, I did figure some stuff out early on, I was really intrigued by all of the plot twists and turns. It was really a fantastic book (more like a beach read) that I think if you need some entertainment, you should definitely check out.
Score:
4.5 out of 5