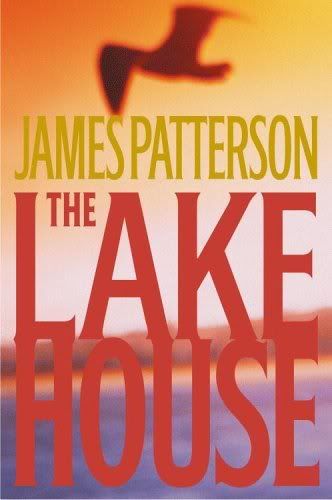 The Lake House by James Patterson (2003)
Description:
Six extraordinary children are trying to lead normal lives in the Rocky Mountain countryside. They live in different homes, with different families, but there is something powerful that connects them. Something that puts them in terrible danger.
The only time they've ever felt safe was when they were together in the waterfront cabin they call the Lake House. And the only people they've ever trusted are Frannie and Kit, the couple who rescued them from unimaginable evil once before.
When that evil resurfaces, the kids reconnect with Frannie and Kit and set off on an astonishing adventure. They flee to the Lake House, but even that haven may no longer be safe.
Dr. Ethan Kane is chief of surgery at Liberty General Hospital, one of the most esteemed hospitals in the nation. It is here that terrible secrets lie, secrets that will change the world for all of us.
Review:
I only read this as it is the sequel to
When the Wind Blows
. What it really was, was the first book all over again... but a twisted version of it. We catch up with the kids and Frannie and Kit during this huge custody battle. Not long after we are back on the run with them in an all too familiar sinario. Then, the book takes a somewhat twisted change. Its like Patterson forgot that these kids were kids. They were talking and acting a lot older than 12 year olds. I would most definitely pass this book over.