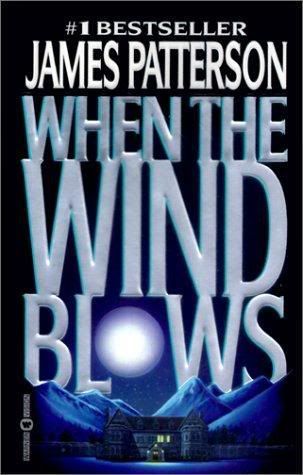 When the Wind Blows by James Patterson (1998)
Description:
Frannie O'Neill is a young and talented veterinarian living in Colorado. Plagued by the mysterious murder of her husband, David, a local doctor, Frannie throws herself into her work. It is not long before another bizarre murder occurs and Kit Harrison, a troubled and unconventional FBI agent, arrives on her doorstep.
Late one night, near the woods of her animal hospital, Frannie stumbles upon a strange, astonishing phenomenon that will change the course of her life forever...
Her name is Max.
With Heartbreaking energy, eleven-year-old Max leads Frannie and Kit to uncover one of the most diabolical and in human plots of modern science.
Review:
I decided to check this book out after reading Patterson's
Maximum Ride
, as it is based on
When the Wind Blows
. For whatever reason, Patterson decided to take his characters from
When the Wind Blows
and
The Lake House
and revamped them into the story of
Maximum Ride
. I have to say, I think I like the revamped characters. This book was a decent book with an interesting concept. Basically, there is this big government conspiracy with biotechnology. Nothing new, really. These bad scientists decided to splice human with avian DNA. So we get these bird-children. We also have a rouge FBI agent frequently referred to as "Mulder" and a softy veterinarian as their protectors. Once they all find each other people start dying and other mischief ensues. While it was interesting, it was a bit too dramatic at times for me. On the whole, not a bad beach read, but if you are looking for a good read, I would check out one of Patterson's Alex Cross books.
Score:
3 out of 5