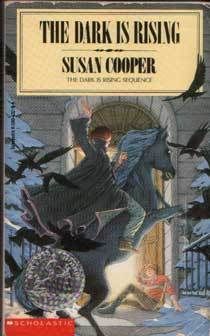 The Dark is Rising by Susan Cooper (1973)
Description:
On the Midwinter Day that is his eleventh birthday, Will Stanton discovers a special gift - that he is the last of the Old Ones, immortals dedicated throughout the ages to keeping the world from domination by the forces of evil, the Dark. He is plunged at once into a quest for the six magical Signs that will one day aid the Old Ones in the final battle between the Dark and the Light. Thereafter, for the twelve days of Christmas while the Dark is rising, life for Will, although outwardly normal, is strangely wonderful as he is drawn through terror and delight.
Review:
The story follows Will Stanton on his journey and discovery of his skills as an "Old One". At first, it was difficult to get into the story. I do not think it is the fault of the author, but my own. Once I started reading though, I just couldn't get enough. I found the story to be very interesting and well made. The wording was so colorful, I felt the world was read. I could really picture everything. It was also very enjoyable to read. I would definitely recommend this book to sci-fi fans and/or youth/young adult readers.
Score:
4 out of 5
Movie Connection:
David L. Cunningham brings Susan Coopers book,
The Dark is Rising
to the big screen. After reading the plot synapsis, it appears that Hollywood, once again, has butchered a good story. I will reserve my final opinion until I see the final product, of course. However, it doesn't look so good.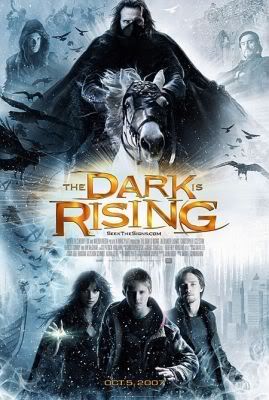 The Seeker: The Dark is Rising (2007)