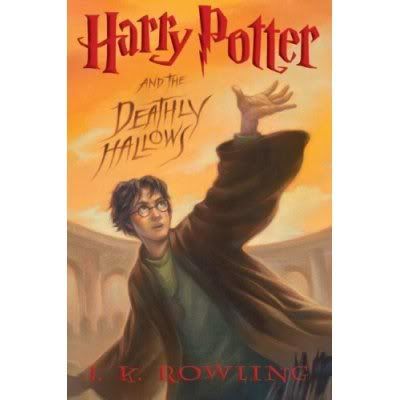 Harry Potter and the Deathly Hallows by J. K. Rowling (2007)
Description:
The final installment in the Harry Potter saga. This book ties up most of the unanswered questions and lets us know what happens to all of the characters that we have come to know and love.
Review:
Wow. What a completely awesome book. I was one of the crazy people at the midnight release party to get the book at midnight. I just had to know what happened. I could not put it down. It was so full of action and of course, drama. I did have to read it with a box of tissues. In a way, this last book did strip away the wonder of magic that we saw in the first two books (especially towards the end). However, I think the end was just beautiful. I will admit that the epilogue was a bit cheesy, but it was a nice way to wrap up the series and get a glimpse as to the futures of the survivors. I think this may be my favorite of the series.
Score:
5 out of 5